The world's first rubber ring applicator with a pain relief delivery mechanism
Designed for the busy farmer who has speed, simplicity and the welfare of their flock in mind.
Numnuts combines the traditional with the innovative. Our new ergonomic tool applies a standard rubber ring to cut off blood supply, while at the same time, adding the functionality of targeted pain relief via a novel multi-stage injection mechanism.
Validated in trials by CSIRO measuring the pain behaviours of lambs during these procedures.
The Numnuts system is comprised of 5 key elements that work together to deliver targeted pain relief during tail docking and castration:
Numnuts ring applicator
2-stage injector
Fluid junction
Numnuts-specific needles
NumOcaine anaesthetic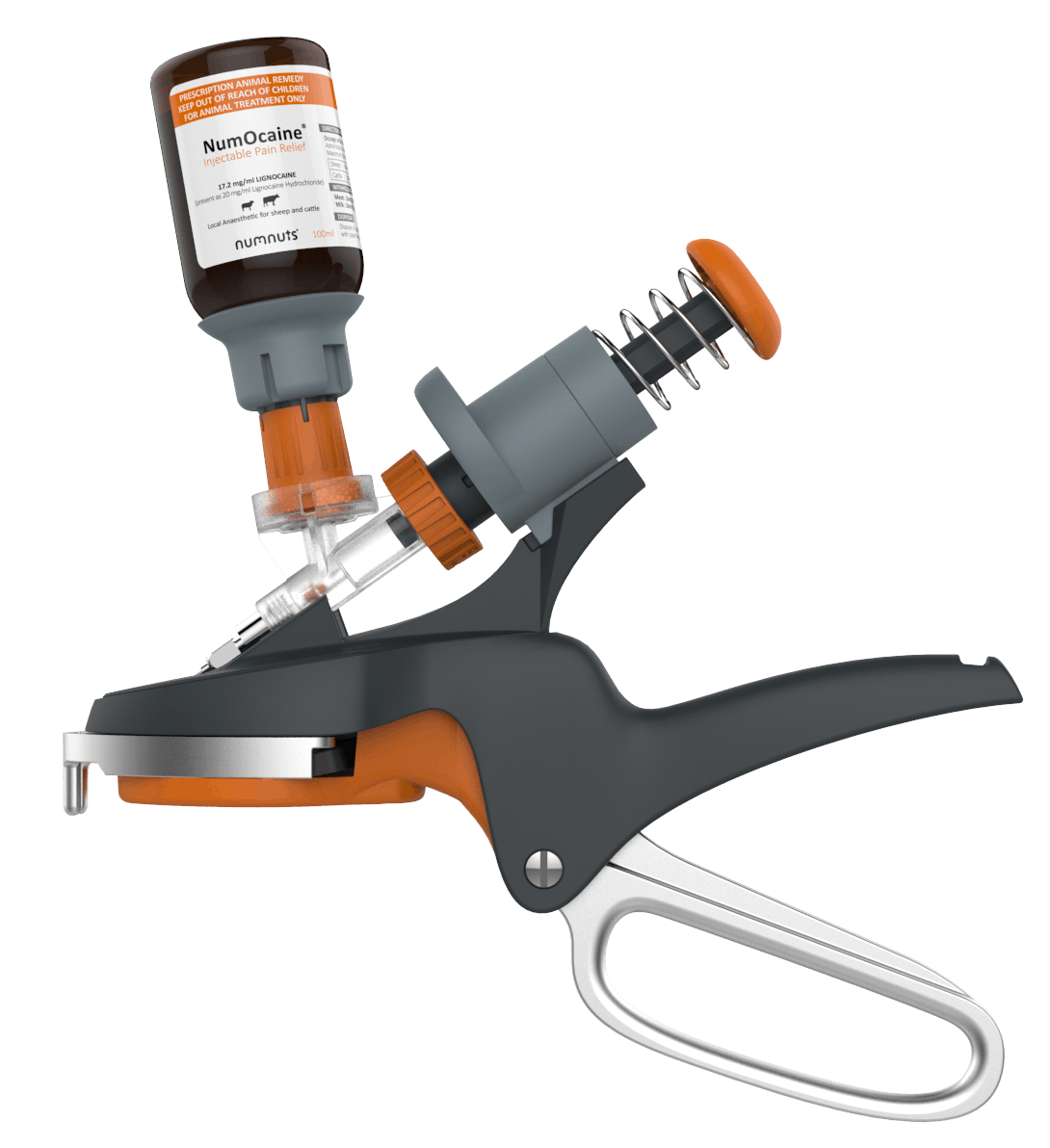 Place the ring on the applicator (similar to current tool). Squeeze handle to expand the ring and place over tail or testicles. Relax the applicator, your hand is now free to press the plunger fully. Tilt applicator down and lift to finish. 
To see videos of Numnuts in action on farm, click here.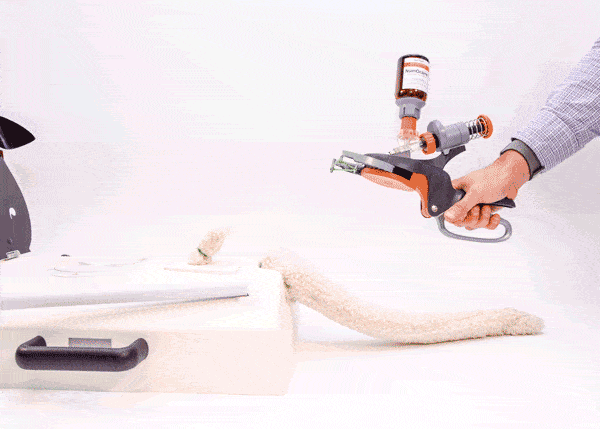 During development, we worked with farmers to define key elements such as ergonomics, function, weight, etc. They also gave us the challenge of making it last at least 100,000 cycles. So, to meet that challenge, we built a rig to test and improve the durability.
Note: During testing we threw grit and dirt at it every once in a while, just to be extra sure.