Avington produces luxury fibre with integrity, passion and best practice
In October 2020, SustainaWool introduced a new certification option for its members: SustainaWOOL GOLD. This presented an opportunity for growers to aim for the highest production standards, while being ready to act as role models for other producers.
All certification options require the administration of effective pain relief for castration and tail docking, with SustainaWOOL GOLD also stipulating that this should be part of a non-mulesing production system. We're delighted to see one of our Numnuts customers, Noel Henderson of Avington Merinos in Kyneton, Victoria, listed amongst the first 12 SustainaWOOL GOLD members.
Avington Merinos and Ethical Lamb Marking
Noel has long been a forerunner in ethical farming and the Avington Merinos management team pride themselves on their first class animal welfare standards.
Before Numnuts was even available, Avington conducted its own small trial using local anaesthetic, under the guidance of a local consulting vet. The results convinced them sufficiently to be the first commercial farm to adopt Numnuts as soon as it was launched in 2019.
As Noel Henderson explained at the time, "There is a demand coming from the retail customer who is prepared to look at a swing tag and ask the question, 'tell me about the ethical production of this wool'… this is where change will be driven, and it is happening fast."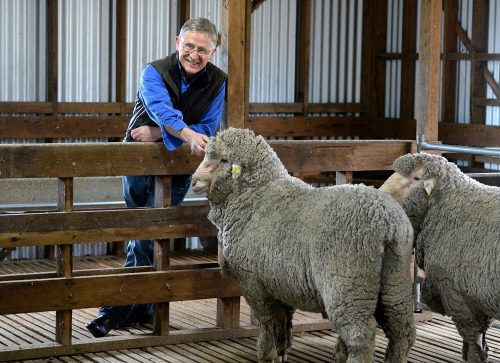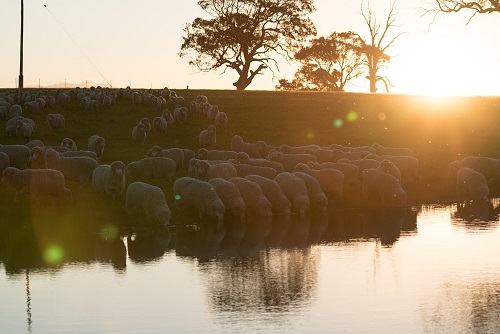 As a SustainaWOOL Gold certified producer, Avington Merinos meets the following requirements:
Administers effective pain relief for tail docking and castration as part of a non-mulesing production systems.
Increases wool traceability through use of the AWEX Wool Clip app and eBale tags.
Commits to demonstrating sound ('regenerative') land stewardship practices.
Is a passionate contributor to the local community and wider farming community.
Read the Avington Merinos Numnuts case study here.
The SustainaWOOL™ Integrity Scheme
Launched in 2015 in response to demand from consumers and retailers, the scheme has accredited over 950 farms to date and is now the largest sustainability scheme in the wool industry worldwide.
SustainaWOOL, provides a strong foundation for wool producers to promote their product to the world and gain access to premium markets. 
Certification provides benchmarks for minimum sustainability standards within the wool production system in Australia, and provides integrity and traceability along the pipeline to consumers.
The Integrity Scheme does this by covering six key pillars of wool production systems:
Sheep health and wellbeing.
Environmental management and farm facilities.
Competence and record keeping.
Wool quality and clip preparation.
Social responsibility.
Read more about the SustainaWool Integrity Scheme here: https://sustainawool.com.au/