Expanding sheep producers' access to pain relief
As you may have heard, following further consultation, the Therapeutic Goods Administration's decision to register NumOcaine to S5 on the Poisons Standard has been upheld. This means that we can finally move ahead with our plans to deliver Numnuts direct to farms via our online store and over-the-counter via rural stores, in addition to the current vet outlets. 
We would like to thank everyone who contributed to the recent TGA consultation. Thank you – your statements really made a difference. We are, of course, very relieved that we can continue our mission of bringing fast-acting, targeted pain relief to as many lambs as possible by improving access to our product.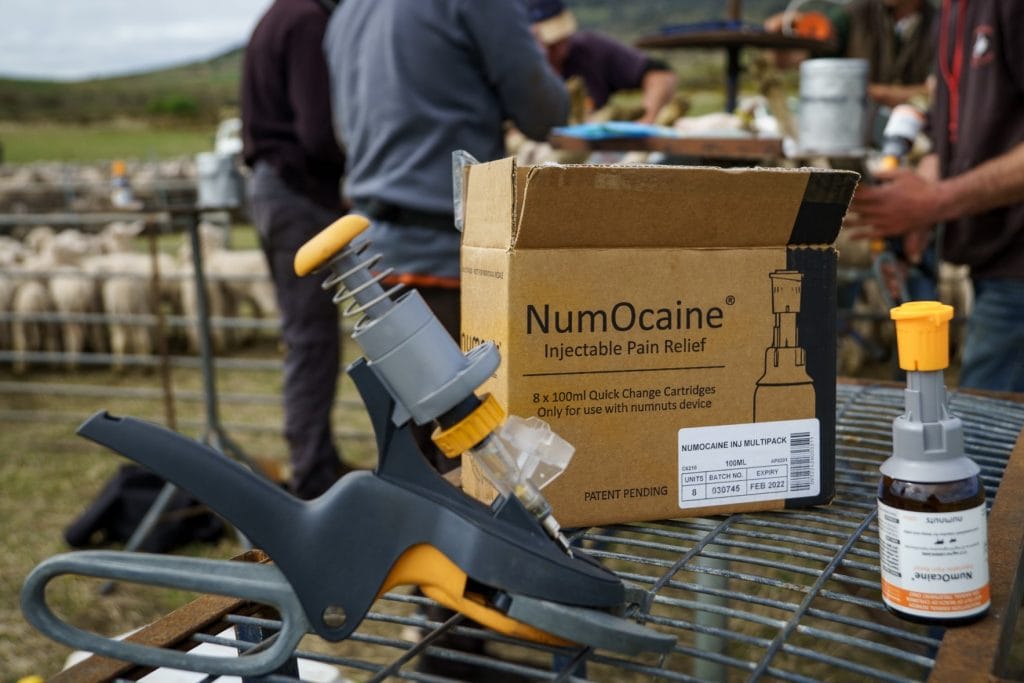 Buying your NumOcaine supplies
For the remainder of 2022:
You will need to continue buying NumOcaine from your local vet. We're currently sending out NumOcaine supplies to our veterinary partners and our warehouse is fully stocked, so don't delay with this season's order!
If you've not already linked up with your local vet, check our vet map to find your nearest NumOcaine supplier.  You can also use our online cost estimator to find out how much NumOcaine you will need. If you need help connecting with a vet or would like any other info, please call us on 1300 646413.
From 2023:
The new registration will allow us to continue to sell NumOcaine via your local vet, as well as over-the-counter in rural stores and direct to your farm gate via our own online store: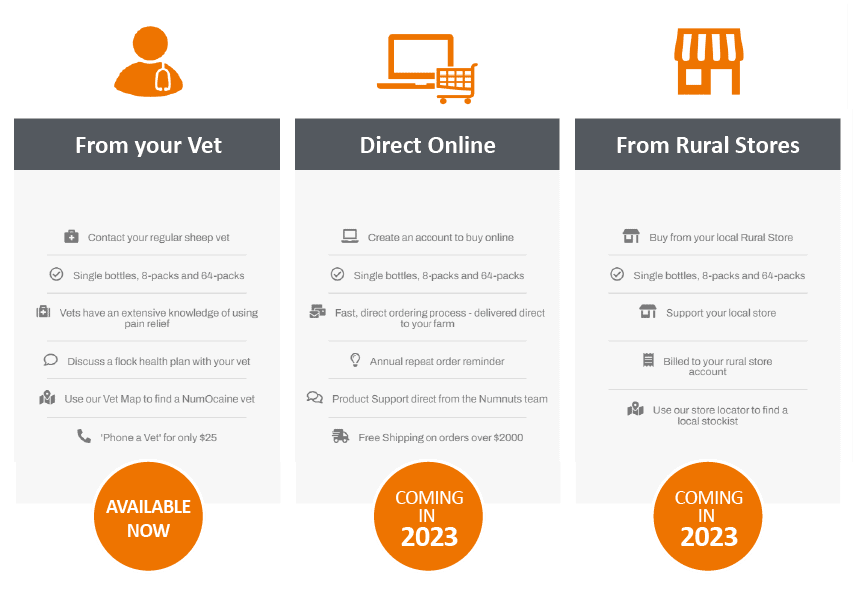 We know that you're well informed about the best health and welfare practice during lamb marking.
Use of a local anaesthetic for ring castration and tail docking provides fast-acting pain relief, with  numerous studies showing the efficacy of NumOcaine in reducing pain when administered with our Numnuts device.
To find out more, click below to read our recent article about the importance of using a local anaesthetic.