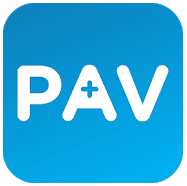 Vet advice on pain relief options at your finger tips
Sheep producers with questions about pain relief options for their lambs at marking can speak with a sheep veterinarian via Phone A Vet, a new smartphone app developed by Australian veterinary and technology professionals to help connect animal owners with veterinarians.
Phone a Vet is for farmers, pet owners or anyone who has questions about animals and wants the assurance that comes from speaking directly with a veterinarian. For sheep producers, Phone A Vet has veterinarians experienced with farm animals and their husbandry. For example, they can help if unusual symptoms are observed in stock, or if there are questions on providing pain relief for dehorning or castration, or when and how to assist animals giving birth.
Phone A Vet is:
Affordable – the cost of a session, which can go for up to 15 minutes, is $24.95 inclusive of GST.
Convenient – the session, via smartphone, can take place anywhere, as long as you've got mobile reception. This might be the backyard for pet owners, or the paddock for farmers, or the side of the road for wildlife rescuers.
Easy to use – the smartphone camera lets the veterinarian and the animal owner see and talk to each other. Switching to the rear camera lets the caller show the vet the animal and its environment.
Phone A Vet veterinarians are registered in Australia, meaning they are fully qualified to practice in Australia**. You can speak directly to vets with expertise in farm animals, as well as companion animals, wildlife, fish, exotic birds, reptiles and more. The app is for those situations where a visit to a veterinary clinic, or a home or a farm visit by a veterinarian, are not possible or not warranted, or the answers from a Google search or Facebook forum are not adequate.
**Note: due to interstate Vet Board legistration (currently under reivew and being updated), if you live in W.A. you should only have a telemedcine call with a WA registered Vet.
The tele-veterinary-advice service that Phone A Vet offers does have limitations when it comes to making a diagnosis if the animal is sick or injured as the veterinarian is giving advice without being present with the animal. Animal owners should be aware of this, and a Phone A Vet veterinarian can advise if an animal should be taken to a veterinary clinic.
To find out more you can visit the Phone a Vet website at www.phoneavet.com.au
The app can be downloaded for free from Google Play or the App Store